Stove Repair in Kitchener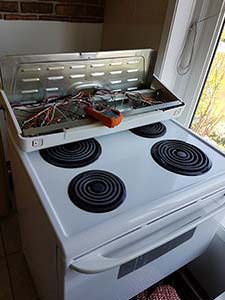 Professional Same-day Stove Repair Services in Kitchener, Waterloo, Guelph & Cambridge
Don't let a faulty stove ruin your day—Max Appliance Repair comes prepared to repair any stove model on the spot.
Max Appliance Repair offers:
Same-day Service Repair
Experience in All Stove Model Repair
Friendly & Reliable Staff
Call (519) 783-0985 and get your stove repair today!
Why Choose Us For Your Stove Repair:
Perform quality repairs on all household appliances.
Available to perform same-day repairs and always come prepared with the right tools and parts.
Quality workmanship at the most affordable rates.
Max Appliance Repair offers the ultimate, reliable solution for all broken stove repairs in Kitchener. Let experienced professionals ensure that your meals come out just as they should with lasting repair solutions you can count on.
Family Owned Appliance Repair Company
Our family business puts clients first, ensuring their appliances are repaired quickly and efficiently. We understand the importance of convenience and budget considerations – that's why we strive to deliver repairs in a single visit.
Same-day Stove Repair Services
Get your appliance running again with Max Appliance Repair of Kitchener. Stop struggling with a broken stove and paying extra for takeout—call us today to get your appliance running the same day.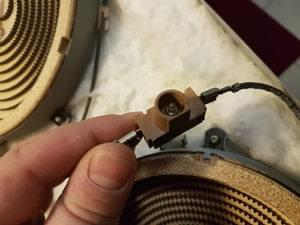 Experts You Can Trust
When you call a technician to repair your stove, you are trusting them with an important task. Our team of professionals not only stands by our work, but also provides friendly and dependable repair services. We understand the importance of treating every stove with respect and care to guarantee successful repairs.
Most Common Stove Problems
When your stove stops working, there can be various causes. However, with our team of experienced technicians, you don't have to worry about trying to fix the problem yourself. Our reliable and professional technicians are here to take care of all your stove repair needs.
Give us a call if your broken stove is experiencing any of the following problems:
You are unable to adjust the heat on your unit
The knobs are broken
The coils are not heating
The coils are damaged or are loose
The electric supply is not working properly
Stove burner won't heat
Stove can't maintain temperature
Remember, it's always best to call a professional technician for safe repairs.
Call our stove repair technicians today: (519) 783-0985
Stove Brands We Can Repair
No matter what type of stove you have in your home, you can count on our skilled technicians to repair it. With expertise in all makes and models, as well as common issues associated with stoves, our team will get the job done right. Give us a call if you need repairs for any of the following brands:
We Repair Appliances All Across Kitchener
Our same day service all across Kitchener means that you don't need to deal with long wait times or high prices.
Neighborhoods We Serve in Kitchener
Alpine
Bridgeport Kiwanis Park
Brigadoon/Huron Park
Centreville/Chicopee
Country Hills
Deer Ridge
Doon
East Ward
Frederick
Eastwood
Fairfield
Forest Heights
Forest Hill
Heritage Park
Hidden Valley
Highland West/Beechwood Forest
Idlewood/Lackner Woods
Kingsdale
Lakeside
Laurentian Hills
Mount Hope
Pioneer Park
Rockway
Rosemount
Southdale
Cedar Hill
Mill/Courtland
Stanley Park
Trussler
Victoria Hills
Westmount
Cherry Hill
Stove Repair Questions
When your stove needs repairs, you are bound to have a few questions. Here are some of the most commonly asked questions and answers to help set your mind at ease.