Professional Dryer Repair in Kitchener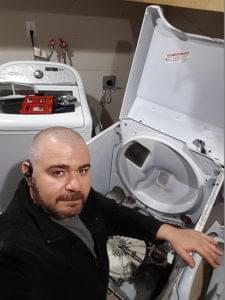 Same-day Dryer Repair Service in Kitchener, Waterloo, Guelph & Cambridge
When your dryer needs repairs, time is certainly one of the most important factors.
Here is what we can offer to help with your broken dryer:
Certified Technicians Experienced with All Models of Appliances
Comprehensive Diagnosis of the Problem
Fast and Reliable Dryer Repairs
At Max Appliance Repair, same-day repairs are only a phone call away.
Why Choose Us For Dryer Repairs
Certified technicians that have the necessary qualifications and experience required to perform professional, reliable dryer repairs.
Our team is available for same-day repairs and we also always arrive prepared with the right tools and various parts. Our goal is to complete repairs during our first visit.
Your satisfaction is our number one priority. Our team of experienced technicians offers fast, professional and affordable repair services with same-day availability.
Max Appliance Repair offers fast, reliable and professional dryer repair services. Our experienced technicians are proficient in working with all brands of dryers and always pay close attention to the finer details when performing any repair. You can trust us to get your appliance running like new again.
Dryer Repair Experts You Can Trust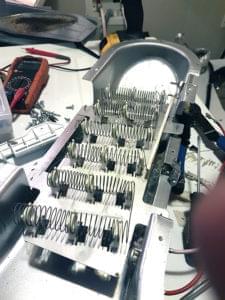 Our family-owned appliance repair company takes great pride in offering reliable dryer repair services. We understand the value and importance of every household appliance and how important it is to find a repair technician you can trust. Our quality work is backed by our 100% satisfaction guarantee for all repairs.
Kitchener Dryer Repairs
If your dryer isn't functioning properly, don't hesitate to call Max Appliance Repair. Our technicians are available throughout Kitchener, Waterloo, Guelph & Cambridge. We always come prepared to diagnose and repair broken dryers during our first visit.
Experienced Dryer Repair Professionals
Despite its improved efficiency and dependability, even the most advanced dryer may require repairs. Wear and tear can take its toll on the appliance over time, leading to the need for part replacements. When faced with a minor or major issue, don't hesitate to call our experienced technician for help.
Most Common Dryer Problems
Despite regular maintenance like cleaning and emptying the lint trap, it can be difficult to avoid issues with your dryer. Some common problems include:
The machine is not turning on
It is not getting warm after starting a cycle
It is not spinning after starting a cycle
It is making strange noises or is too noisy
It is getting too hot during a cycle
Has a bad smell
Dryer is vibrating too much
Dryer won't heat up
Dryer doesn't properly dry clothes
Dryer doesn't complete a cycle
Keep your laundry clean with our dryer repair experts at (519) 783-0985
Dryer Bands We Repair
Get expert repairs for your dryer from our certified techinicians, regardless of brand. Our technicians can repair any model of dryers including:
We Repair Appliances All Across Kitchener
Our same day service all across Kitchener means that you don't need to deal with long wait times or high prices.
Neighborhoods We Serve in Kitchener
Alpine
Bridgeport Kiwanis Park
Brigadoon/Huron Park
Centreville/Chicopee
Country Hills
Deer Ridge
Doon
East Ward
Frederick
Eastwood
Fairfield
Forest Heights
Forest Hill
Heritage Park
Hidden Valley
Highland West/Beechwood Forest
Idlewood/Lackner Woods
Kingsdale
Lakeside
Laurentian Hills
Mount Hope
Pioneer Park
Rockway
Rosemount
Southdale
Cedar Hill
Mill/Courtland
Stanley Park
Trussler
Victoria Hills
Westmount
Cherry Hill
Dryer Repair Questions
When you notice any problem with your dryer, prompt action is the best solution. Of course, when faced with this situation, you are bound to have several questions. Here are a few common questions related to dryer repairs: